Additional Performance Improvements in Nuke 12.0
Take a deeper look at some of the more subtle performance optimizations in Nuke 12.0, including OpenEXR read and write speeds, and script loading times.
In Case You Missed It
Additional Usability Improvements in Nuke 12.0
Haven't read our Nuke 12.0 Release Notes? Not to worry, we explore some of our usability related improvements in the latest Nuke release.
High DPI support on macOS
With 4K content becoming more and more prevalent, being able to work with 4K monitors and greater is becoming more important than ever. With that in mind, we now support UI scaling on high-resolution monitors and Retina displays for macOS and are planning to expand High DPI monitor support to other operating systems in a future release.
Updated installation options
With Nuke 12.0 we have updated the installers across Windows, Mac and Linux to help streamline the installation process and have included new silent install options for greater flexibility.
For Mac users, Nuke now meets Apples Code Signing and Notarization requirements and on Linux we have made the installer command line only due to user preference to install directly from the terminal.
Deep Holdout integration into Deep Merge
A small adjustment for users working in Deep, is that the Deep Holdout node has been deprecated and the functionality has been incorporated into the Deep Merge node, with the inclusion of a new Plus operation. This seemingly small change allows you to perform holdout and recombine workflows as a roundtrip entirely in Deep, something that was not possible before.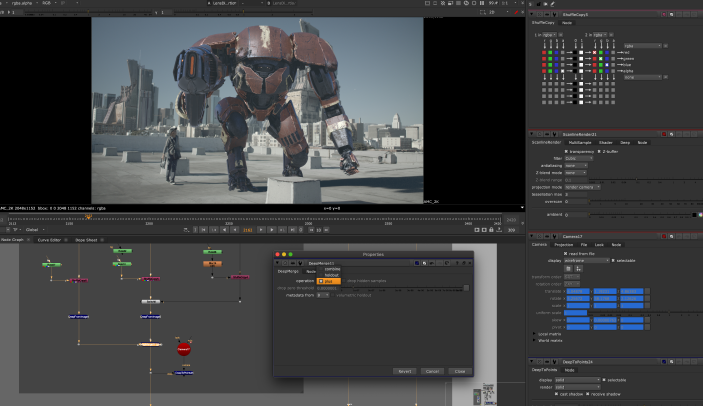 Discover more about Nuke 12.0 here.